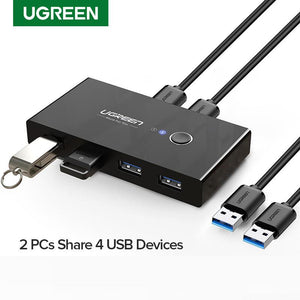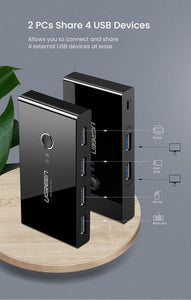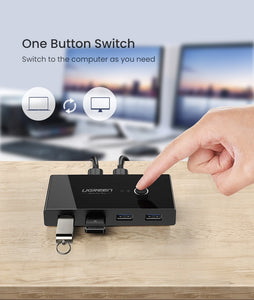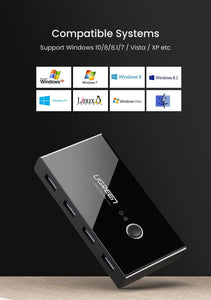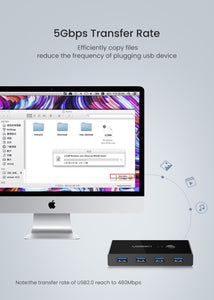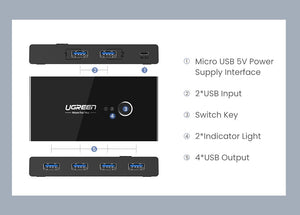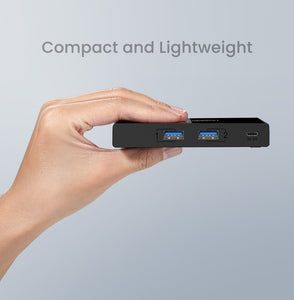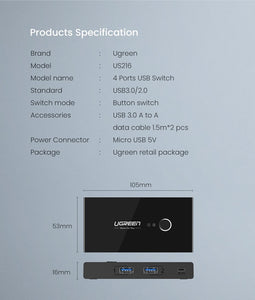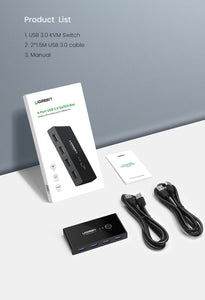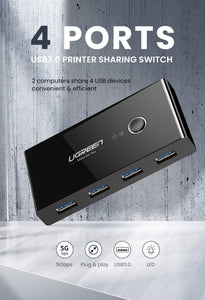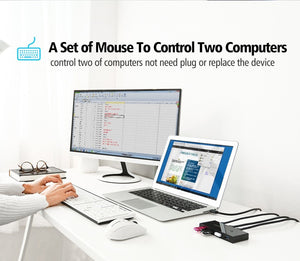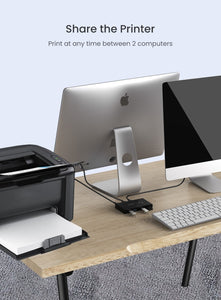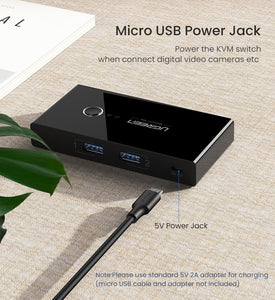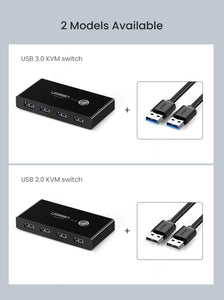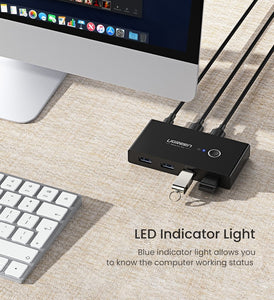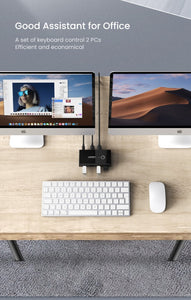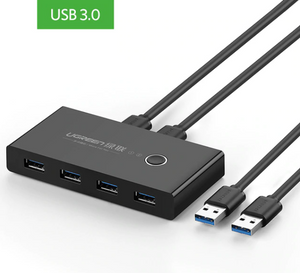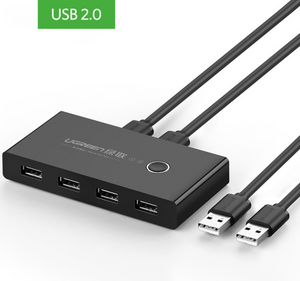 Works like a charm. Now no need to reconnect USB-hub from one PC to another. Very fast delivery (2 weeks).
It works perfect. As always Ugreen is a good brand of trust.
Excellent Device. made of durable plastic. The case has small dimensions, but, despite this, there is a sufficient distance between the connectors for comfortable connection of cables. On the front side of the hub there is a button for switching inputs and 2 LED indicators, they are signed indicating which of the two inputs is active now. On the back of the device there are 4 silicone legs, it firmly and reliably lies on the table. From one side of the device there are 2 USB3.0 input ports for connecting computers or laptops, as well as a micro-USB power input From the other side 4 Port USB3.0., for example to connect a flash drive, mouse, keyboard or printer. In general, the device is excellent, I can recommend it to you! The gadget lay in a branded box, everything is neatly folded inside. Comes with: -USB hub -Two cables for connecting 2x PC. -Velcro cable tie -Advertising leaflet -Instruction
Shop as always on top. Very and very quickly came the purchase. It does not even matter what the order is made, albeit at the end, but during the Chinese New Year. Only two weeks and I have HIV. Solid 5 + store. HIV works without problems. Switches the keyboard between the bakery and the curling iron.